Established in 2004 by our Managing Director Brendan Carty, Shannonside has grown from a single site operation with six men to a multiple site operation with a workforce of close to 500.
The reputation we have across the sector has been built on our experience and knowledge after many decades working in the construction industry. The development of the business was accelerated by the appointment of Sean Nash as Commercial Director in 2013. The two directors working alongside a newly formed management team, have nurtured the essential relationships that have driven the business forward and enabled Shannonside to enjoy a period of sustained growth.
Our people, approach and processes provide us with the expertise to be able to respond to client needs and requirements. We strive to deliver award winning quality on our infrastructure, housing schemes and commercial projects.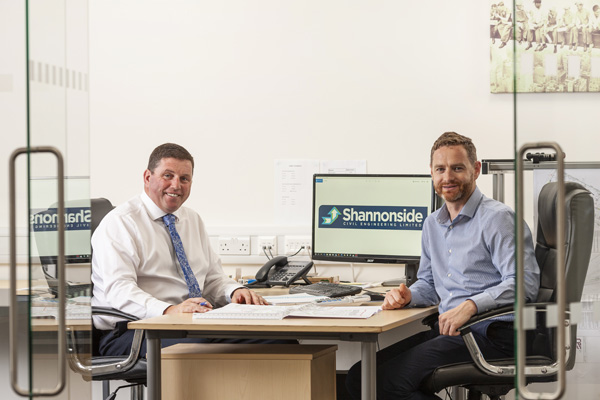 ---
We're committed to a different way of doing things and have created a culture with a strong focus on our values.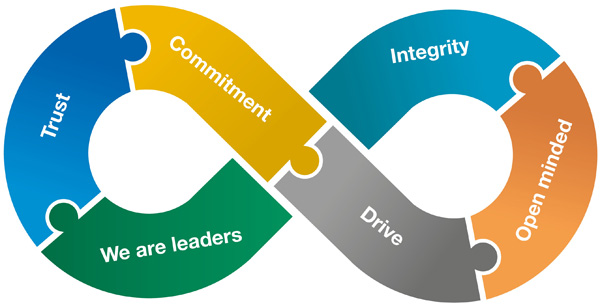 We want to build closer relationships with clients, so we can better understand the challenges they face
Our aim is to develop and establish long-term relationships that are mutually beneficial with all those with whom we have a business relationship. Our clients who are our strategic and long term partners, our supply chain and everyone who works with us.
We maintain strong relationships at all levels with our clients, working collaboratively with them so that they are always aware of how we can help them anticipate the issues they face, providing problem-solving and innovative solutions.
The Directors remain hands on, visiting sites to assist in the efficient running of developments, getting direct feedback and developing new relationships with site personnel.
Our reputation, track record and levels of repeat business with existing customers is testament to the success of our approach.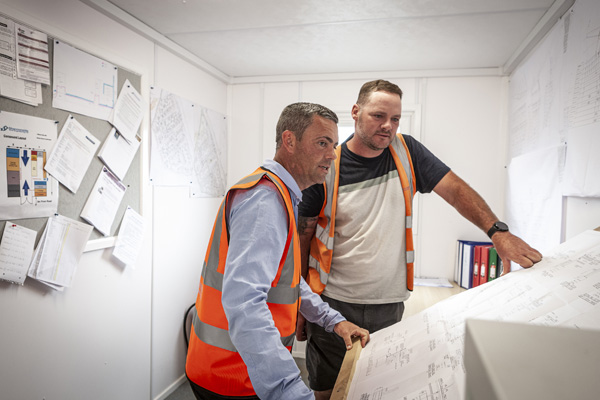 ---
Our people are key to our future, Shannonside's success will be determined by the people working here and what they want to achieve
Shannonside encourage and mentor all our people to excel in their careers. We provide training across all aspects of our business to progress career development.
We could tell you what it's like to work at Shannonside, but we think it's better to hear from our colleagues. So here are some comments from people working across our company talking about their roles and why they enjoy what they do.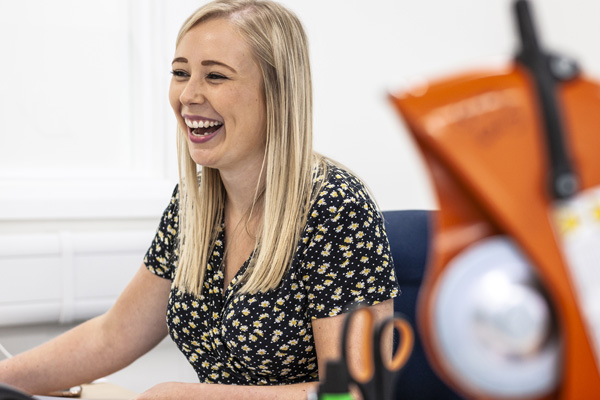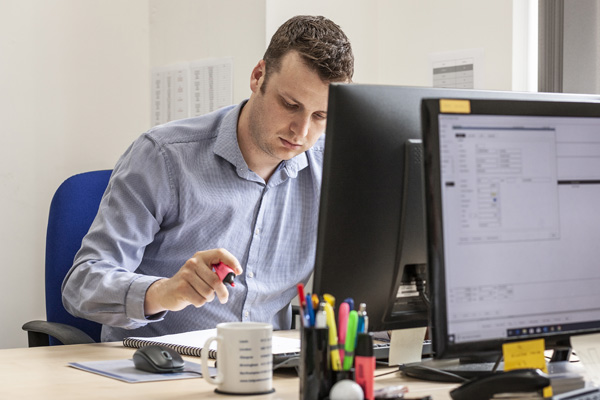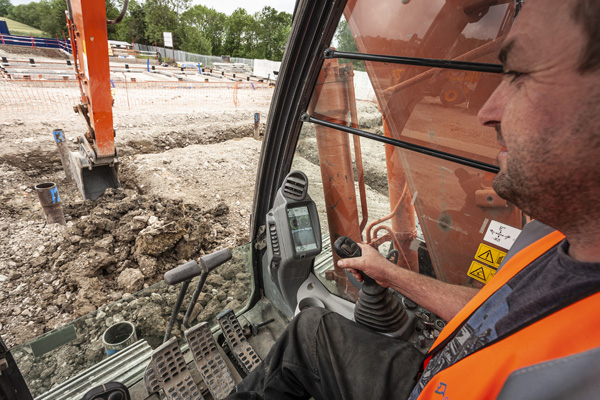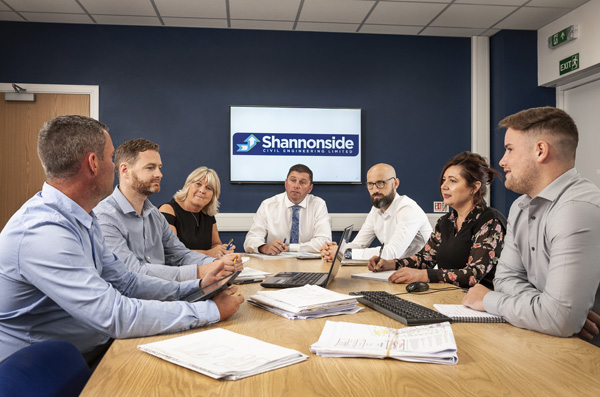 "
It's a really positive and supportive environment to work in. I'm currently doing an apprenticeship and the company has even provided additional external support to come in and help me on specific skills relating to my job, which is really appreciated. They really believe in young people and providing opportunities for me and others to develop.
"
I joined the company because I'm construction minded and wanted a new challenge. The directors are very approachable - their door is always open but I'm very much left to my own devices and can ask for anything that I need to do my job which is great. When issues arise, colleagues want to get involved to help and senior management are always available so we can work together to resolve them.
"
You're trusted here and that's really important, the role is explained to you and then you're left to get on with it. There's no blame culture which I've never come across before. When mistakes happen we work together to fix those and learn from it. Plus everyone's really happy here, externally and internally and that's really important.
Jimmy
Procurement Manager
"
We have very good management, who are always there to guide you. It's a positive, friendly and relaxed atmosphere, we're left to get on with our work. The business has changed and grown a lot since I've been here and there's more to do, and more opportunities for everyone. Overall it's a very rewarding place to work.
"
There's accountability here, you know what you're responsible for and we work hard. But they are also very flexible and approachable, allowing a balance of home and work life. We have really good leaders, everyone is positive and you really want to come to work.
---
At Shannonside we invest each year to ensure that we run and maintain the most modern, fuel efficient and environmentally friendly fleet. Most items are replaced on a three year cycle.
Excavators up to 30T (with GPS machine control)
Other small plant machinery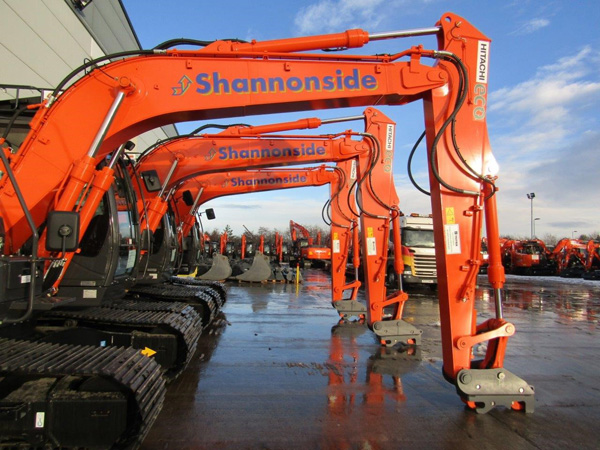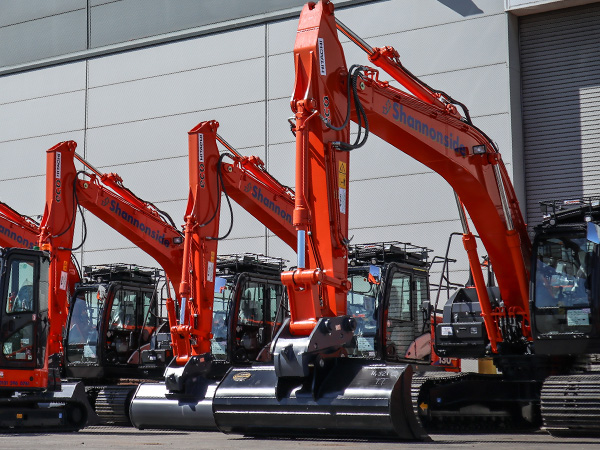 ---